Tuesday, July 16, 2013 - 7:00pm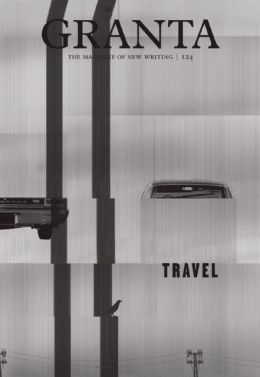 Come celebrate the release of Granta magazine's 124th issue, Travel on Tuesday, July 16th at 7:00pm with Granta online editor Ted Hodgkinson and Rebecca Solnit in conversation in our Granny Smith Room.
Granta has a long tradition of travel writing, from its tenth issue featuring Martha Gellhorn, Saul Bellow and Paul Theroux to issue 94, On the road again. Granta 124: Travel explores encounters with new landscapes and collisions with the moral and emotional dimensions of another place. From Robert Macfarlane's exploration of the limestone underworld beneath the Peak District to Teju Cole's meditation on danger in lagos, this issue of Granta presents a panoramic view of our shared landscape and investigates our motivations for exploring it. Join Granta online editor Ted Hodgkinson and guests to celebrate the launch of the new issue with readings and conversation.

$16.99
ISBN: 9781905881697
Availability: NOT on our shelves now. Usually ships 1-10 business days from warehouse. ETA will be updated with email order confirmation.
Published: Granta Books (UK) - August 6th, 2013
Hari Kunzru travesl to Chernobyl, Detroit, and Japan to investigate the phenomenon of disaster tourism. Policeman-turned-detective-turned-writer A Yi describes life as a provincial gumshoe in China. Physician Siddhartha Mukherjee visits a government hospital in New Delhi, where he meets Madha Sengupta, at the end of his life and on the frontiers of medicine.
---

Email or call for price
ISBN: 9780670025961
Availability: Not Available to Order. Call or email for used stock availability.
Published: Viking Books - June 13th, 2013
This personal, lyrical narrative about storytelling and empathy from award winner Rebecca Solnit is a fitting companion to her beloved A Field Guide for Getting Lost
---

$29.95
ISBN: 9780520262508
Availability: On Our Shelves Now. Call store for up-to-the-minute availability.
Published: University of California Press - November 29th, 2010
What makes a place? Infinite City, Rebecca Solnit's brilliant reinvention of the traditional atlas, searches out the answer by examining the many layers of meaning in one place, the San Francisco Bay Area.
---