Friday, April 10, 2015 - 7:00pm
This event will be held on Clement one block from Green Apple at the Richmond Republic Draught House
Please join Green Apple Books in welcoming Brian Murphy (of KNBR's Murph and Mac) and acclaimed photographer Brad Mangin as we celebrate the release of their latest book, Championship Blood on Friday, April 10, 2015 at the Richmond Republic Draught House.
That night, the San Francisco Giants take on the San Diego Padres (in SD) and we'll be watching the game on the big screens while celebrating the success of the World Champions!
Facebook RSVP requested but not required
Championship Blood captures the bigness and boldness of the San Francisco Giants' historic run to a World Series victory in 2014, their third title in five years. The players are emblazoned in fans' minds by now, and acclaimed photographer Brad Mangin's pictures document the rhythm of their season, in moments both big and small, combining traditional photography shot with digital SLRs and Instagrams shot on an iPhone. Brian Murphy (of KNBR's Murph and Mac) writes dynamic profiles of a dozen players and manager Bruce Bochy, whose recollections are memorialized in the foreword. Coach Tim Flannery's thoughts and feelings come through in his afterword. No true Giants fan can be without it!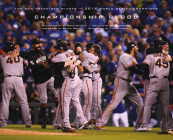 $54.95
Temporarily Unavailable
ISBN: 9781937359799
Published: Harry N. Abrams - April 21st, 2015
---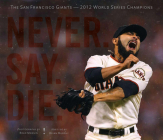 $32.95
Temporarily Unavailable
ISBN: 9781937359447
Published: Harry N. Abrams - May 7th, 2013
---