Friday, March 25, 2016 - 7:00pm
This event will be held at our Clement street location.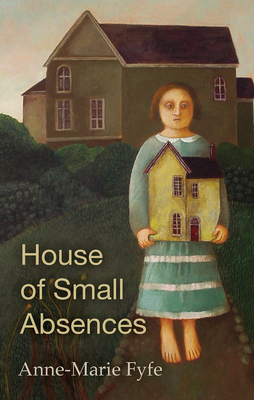 Please join Green Apple Books on Clement street on Friday, March 25th at 7:00 p.m., as we welcome Anne-Marie Fyfe to celebrate the release of her most recent collection of poems House of Small Absences. Fyfe will be touring with fellow poet C.L. Dallat.
Anne-Marie Fyfe's poems have long dwelt on the role that the spaces we inhabit, the places in which we find security, play in our lives: "The House of Small Absences" is an observation window into strange, unsettling spaces a deserted stage-set, our own personalised museum, a Piedmont albergo, underground cities, Midtown roof-gardens, convent orchards, houseboats, a foldaway circus, a Romanian sleeper-carriage the familiar rendered uncanny through the distorting lenses of distance and life's exigencies, its inevitable lettings-go. There is a winning intimacy to the shorter poems, they clear our palates and prepare us for the longer, more involved set pieces with all of their carefully delineated and often darkly gorgeous imagery.
C.L. Dallat, poet, musician and critic, (b. Ballycastle, Co. Antrim, Ireland) now lives in London where he reviews literature and the arts for the TLS and Guardian among others, and has been a regular contributor to BBC Radio 4's weekly Saturday Review since 1998. His first poetry collection, Morning Star, was published in 1998, he won the Strokestown International Poetry Competition in 2006, and his latest collection is The Year of Not Dancing (Blackstaff Press, 2009).

Email or call for price
ISBN: 9781781722404
Availability: Not Available to Order. Call or email for used stock availability.
Published: Seren - November 1st, 2015
Anne-Marie Fyfe's poems have long dwelt on the role that the spaces we inhabit, the places in which we find security, play in our lives: The House of Small Absences is an observation window into strange, unsettling spaces—a deserted stage-set, our own personalised 'museum', a Piedmont albergo, underground cities, Midtown roof-gardens, convent orchards, houseboat

---