Thursday, August 20, 2015 - 7:30pm
This event will be held at our 9th Ave. store.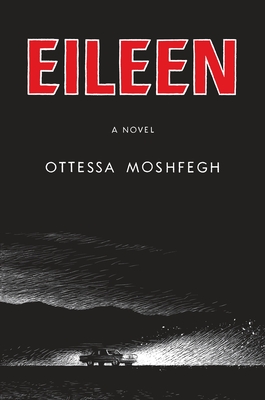 Ottessa Moshfegh will talk about Eileen, her debut novel from Penguin Press, with our own Stephen Sparks.
Praise for Ottessa Moshfegh:
"But murder, illness and death are so generic — and Eileen is anything but generic. Eileen is as vivid and human as they come." -- Lily King, front cover of the NY Times Sunday Book Review
"A woman recalls her mysterious escape from home in this taut, controlled noir about broken families and their proximity to violence…. The narrative masterfully taunts…. The release, when it comes, registers a genuine shock. And Moshfegh has such a fine command of language and her character that you can miss just how inside out Eileen's life becomes in the course of the novel, the way the "loud, rabid inner circuitry of my mind" overtakes her. Is she inhumane or self-empowered? Deeply unreliable or justifiably jaded? Moshfegh keeps all options on the table…. A shadowy and superbly told story of how inner turmoil morphs into outer chaos." -- Kirkus Reviews *starred review*
"A sextant of the psyche, McGlue works its grand knowing through the mouthfeel of language; it's a sharply intelligent, beautiful, and singular novel. A scion of Nathaniel Hawthorne and Raymond Carver at once, Moshfegh transforms a poison into an intoxicant." -- Rivka Galchen on McGlue
"The debut novel will transition her from the Up-and-Coming column into full-throttle Arrived." -- Vanity Fair on Eileen
About Eileen:
A lonely young woman working in a boys prison outside Bostonin the early 60s is pulled into a very strange crime, in a mordant, harrowing story of obsession and suspense, by one of the brightestnew voices in fiction.

"So here we are. My name was Eileen Dunlop. Now you know me. I was twenty-four years old then, and had a job that paid fifty-seven dollars a week as a kind of secretary at a private juvenile correctional facility for teenage boys. I think of it now as what it really was for all intents and purposes a prison for boys. I will call it Moorehead. Delvin Moorehead was a terrible landlord I had years later, and so to use his name for such a place feels appropriate.In a week, I would run away from home and never go back.

This is the story of how I disappeared."

$28.55

ISBN: 9781594206627
Availability: NOT on our shelves now. Usually ships from warehouse in several days.
Published: Penguin Press - August 18th, 2015
Shortlisted for the 2016 Man Booker Prize and chosen by David Sedaris as his recommended book for his Fall 2016 tour. 

---

$15.95
Temporarily Unavailable
ISBN: 9781934200858
Published: Fence Books - November 4th, 2014
Selected for the inaugural Fence Modern Prize in Prose by Rivka Galchen.

Short-fiction genius Ottessa Moshfegh's first novel is a gorgeously sordid story of love and murder on the high seas and in reeky corners of mid-nineteenth-century New York and points North. McGlue is a wonderwork of virtuoso prose and truths that will make you squirm and concur.--Gary Lutz
---