Thursday, April 5, 2018 - 7:30pm
This event will be held at our 9th Ave. location.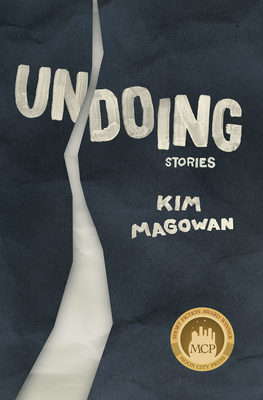 Kim Magowan discusses her new story collection, Undoing.
Praise for Undoing
"I literally felt undone reading Kim Magowan's Undoing. Though a work of fiction, the poet in me was left hanging at the edge of most lines. A beautiful book that felt like existing inside a dream for the pleasurable hours it took me to wind my way through the surreal treatment ofrelationships."—Suzanne Burns, author of The Veneration of Monsters
"Burgeoning clouds of longing and desire cast shadows across the young characters in Kim Magowan's debut collection, darkening their features, leaving them exposed and illuminating their innermost identities in flashes of literary lightning. Alternatingly forlorn and hopeful, these jeweled stories bristle with transgression, seduction and the frissons of transcendent possibility."—Adam Johnson, author of The Orphan Master's Son and Fortune Smiles
About Undoing
In Kim Magowan's aptly titled debut short-story collection, Undoing, characters are frequently caught with their eyes on the past, trying to discern where it all went wrong, whether that concerns a marriage that survives infidelity only to fade later into oblivion or the premature termination of an affair. A young girl hopes to make sense of her seduction by the father of the child she babysits, while a new wife surveys her youthful indiscretions for clues as to how to forge an emotional bond with her anorexic stepdaughter. Through it all, struggles become universal, perhaps inevitable. Characters often reappear: older, wiser, seeking to break the cycle of dysfunction. The ultimate effect is a feeling of community, of shared mistakes, leaving the individuals lonely but not alone.
In this way, Magowan's collection moves well beyond reflection. Ignoring the wreckage of their respective pasts, her characters are willing to look ahead, to try again. Indeed, there is much pain and lasting harm to go around, but these are curious, resilient people, open to the idea that the solutions, not just the problems, lie within. They hope, despite much evidence to the contrary, that they can undo what has been done.

$14.95
ISBN: 9780913785782
Availability: On Our Shelves Now. Call store for up-to-the-minute availability.
Published: Moon City Press - March 1st, 2018
In Kim Magowan's aptly titled debut short-story collection, Undoing, characters are frequently caught with their eyes on the past, trying to discern where it all went wrong, whether that concerns a marriage that survives infidelity only to fade later into oblivion or the premature termination of an affair.

---