Tuesday, September 15, 2015 - 7:30pm
This event will be held at our 9th Ave. store.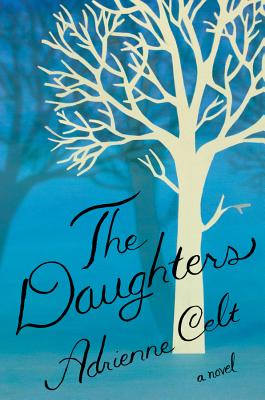 Katie Coyle talks with Adrienne Celt about her debut novel, The Daughters.
Praise for The Daughters:
"Short story and comics creator Celt interweaves themes of music, motherhood, and myth in her lyrical debut novel…. The novel's luminous prose, subtle structure, and rich contrast between present-day Chicago and Old World folklore help craft a resonant meditation on the way our stories at once shape and sabotage our lives." — Publishers Weekly
"Celt's debut is a carefully crafted and mesmerizing look at one family's history…. A beautifully written exploration of the myths and the realities that bind families together that will leave readers eagerly awaiting Celt's next novel." — Booklist
"Music and motherhood—that's what you'll find at the core of The Daughters, yet each element is so original, you'll swear you've never read about either before. This debut by Adrienne Celt reads like a warm, cherished folksong. " — Bustle.com (Summer Reading Roundup)
About The Daughters:
Lulu can't sing. Since the traumatic birth of her daughter, the internationally renowned soprano hasn't dared utter a note. She's afraid that her body is too fragile and that she may have lost her talent to a long-dreaded curse afflicting all of the mothers in her family.

When Lulu was a child, her strong-willed grandmother Ada filled her head with fables of the family's enchanted history in the Polish countryside. A fantastical lore took hold an incantatory mix of young love, desperate hope, and one sinister bargain that altered the family's history forever. Since that fateful pact, Ada tells Lulu, each mother in their family has been given a daughter, but each daughter has exacted an essential cost from her mother.

Ada was the first to recognize young Lulu's transcendent talent, spotting it early on in their cramped Chicago apartment, then watching her granddaughter ascend to dizzying heights in packed international concert halls. But as the curse predicted, Lulu's mother, a sultry and elusive jazz singer, disappeared into her bitterness in the face of Lulu's superior talent before disappearing from her family's life altogether. Now, in the early days of her own daughter's life, Lulu now finds herself weighing her overwhelming love for her child against the burden of her family's past.

In incandescent prose, debut novelist Adrienne Celt skillfully intertwines the sensuous but precise physicality of both motherhood and music. She infuses The Daughters with the spirit of the rusalka, a bewitching figure of Polish mythology that inspired Dvo ak's classic opera. The result is a tapestry of secrets, affairs, and unimaginable sacrifices, revealing a family legacy laced with brilliance, tragedy, and most mysterious and seductive of all the resonant ancestral lore that binds each mother to the one that came before.

$27.45
Temporarily Unavailable
ISBN: 9781631490453
Published: Liveright - August 3rd, 2015
Winner of the 2015 PEN Southwest Book Award

In this virtuosic debut, a world-class soprano seeks to reclaim her voice from the curse that winds through her family tree.
---

$19.79
Temporarily Unavailable
ISBN: 9780544390423
Published: Clarion Books - September 1st, 2015
"GET ANGRY. We should all be so pissed at the Church of America that we're willing to break our hands in the metaphorical punching of its metaphorical face."  —Harpreet Janda, fugitive
 
The predicted Rapture by Pastor Frick's Church of America has come and gone, and three thousand Believers are now missing or dead.
---

$19.79
Temporarily Unavailable
ISBN: 9780544340114
Published: HMH Books for Young Readers - January 6th, 2015
Seventeen-year-old Vivian Apple never believed in the evangelical Church of America, unlike her recently devout parents. But when Vivian returns home the night after the supposed "Rapture," all that's left of her parents are two holes in the roof. Suddenly, she doesn't know who or what to believe.
---