This event will be held at our 9th Ave. location.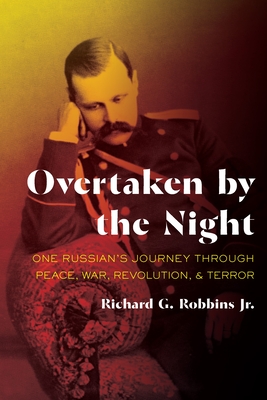 Richard Robbins discusses his new work, Overtaken by the Night: One Russian's Journey Through Peace, War, Revolution & Terror.

$39.95
ISBN: 9780822945161
Availability: On Our Shelves Now. Call store for up-to-the-minute availability.
Published: University of Pittsburgh Press - November 13th, 2017
Vladimir Fedorovich Dzhunkovsky was a witness to Russia's unfolding tragedy--from Tsar Alexander II's Great Reforms, through world war, revolution, the rise of a new regime, and finally, his country's descent into terror under Stalin. But Dzhunkovsky was not just a passive observer--he was an active participant in his troubled and turbulent times, often struggling against the tide.
---