This event will be held at our 9th Ave. location.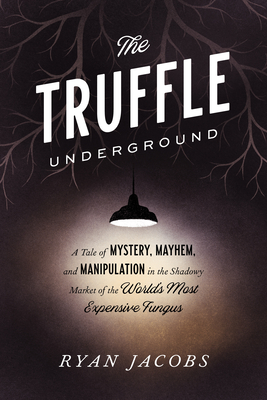 Ryan Jacobs discusses his new book, The Truffle Underground: A Tale of Mystery, Mayhem and Manipulation in the Shadowy Market of the World's Most Expensive Fungus with  Chris Feliciano Arnold.

$16.00
ISBN: 9780451495693
Availability: ON HAND in at least ONE of our stores. Click through or call for up-to-the-minute availability.
Published: Clarkson Potter - June 4th, 2019
"The ultimate truffle true crime tale"*: A thrilling journey through the hidden underworld of the world's most prized luxury ingredient.

*Bianca Bosker, New York Times bestselling author of Cork Dork

---

Not available to order
ISBN: 9781250098948
Availability: Hard to Find. Not available to order.
Published: Picador - June 5th, 2018
A sweeping look at the war over the Amazon—as activists,locals, and indigenous tribes struggle to save it from the threat of loggers, drug lords, and corrupt cops and politicians

---