The Logos Papers: To Make the Logos Known (Paperback)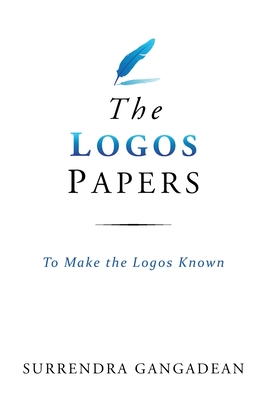 $54.00

NOT on our shelves now. Usually ships from warehouse in several days.
Description
---
The Logos Papers
is a collection of work from Dr. Gangadean, reflecting his teaching in philosophy, religion, and the humanities in the academy, in theology at Logos Theological Seminary, and pastoral teaching in the church. In unison with his other publications, it fundamentally calls for a focus on foundation from the Logos. The Logos is the eternal Word of God in its fullness, who makes God fully known. As expressed in the prologue to the gospel of John, the Logos, by whom all things were made, is present in all men as the light of reason, in the creation as general revelation, in history as special revelation/Scripture, and was incarnated in Jesus Christ, full of grace and truth-to restore man to the knowledge of God, which is eternal life. Christ sent the Holy Spirit to lead the Church objectively into all Truth/the Logos in its fullness (through its councils and creeds-Historic Christianity) and to bring unbelievers subjectively into the truth by regeneration and believers to a mature faith by sanctification.
In general, foundation is necessary for maturity, fruitfulness, unity, and fullness in the knowledge of God. Without foundation, there is division and apostasy in the Church, and decay and collapse in the culture. In Scripture, foundation is called for as first principles, for endurance against tempests, for lasting fruit, for unity of the faith and fullness, for a lasting culture in the City of God. Current divisions in the Church and decay in the culture show a longstanding lack of foundation and the need to get to bedrock. Failure to achieve comprehensiveness to attain to fullness of life is not new; it has been recurrent throughout history in the collapse of civilizations. A mere return to the past is insufficient for bedrock. Foundation must get to the certainty of clarity, the cornerstone, from which arises inexcusability. It must overcome skepticism and fideism by faith/understanding. In light of this, The Logos Papers seeks to articulate more clearly the worldview of creation-fall-redemption and its application to culture. It seeks to do so both by establishing the foundation from the Logos in general revelation, Scripture, and Historic Christianity, and by responding to ongoing challenges to the knowledge of God from within and from outside the Church.