Chlorine (MP3 CD)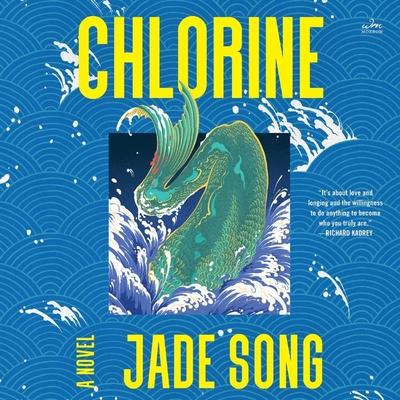 $41.99
Temporarily Unavailable
Description
---
In the vein of The Pisces and The Vegetarian, Chlorine is a debut novel that blurs the line between a literary coming-of-age narrative and a dark unsettling horror tale, told from an adult perspective on the trials and tribulations of growing up in a society that puts pressure on young women and their bodies... a powerful, relevant novel of immigration, sapphic longing, and fierce, defiant becoming. Ren Yu is a swimmer. Her daily life starts and ends with the pool. Her teammates are her only friends. Her coach, her guiding light. If she swims well enough, she will be scouted, get a scholarship, go to a good school. Her parents will love her. Her coach will be kind to her. She will have a good life.
But these are human concerns. These are the concerns of those confined to land, those with legs. Ren grew up on stories of creatures of the deep, of the oceans and the rivers. Ones that called sailors to their doom. Ones that dragged them down and drowned them. Ones that feasted on their flesh. Ones of the creature that she's always longed to become: mermaid.
Ren aches to be in the water. She dreams of the scent of chlorine--the feel of it on her skin. And she will do anything she can to make a life for herself where she can be free. No matter the pain. No matter what anyone else thinks. No matter how much blood she has to spill.