Drag Queen Memory Game (Game)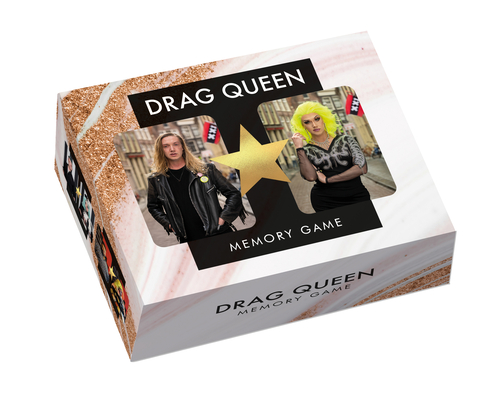 $19.99

Click the TITLE to view store availability
Description
---
Meet our 30 queens in and out of drag in Drag Queen Memory Game: a diverse, fierce and fabulous game. The vibrant photographs by Dim Balsem explore the different clothing styles, make-up and characters that represent the wide array of subcultures within the drag world. The before-and-after photos are taken in the same environment to allow easier recognition when picking sets of two.

With this game you will enter the world of Dutch Drag Queens, they all have amazing and heroic stories to tell. In the accompanying booklet you can discover what their drag character taught them and what life lessons they have for us. In the end, you will find that we have more in common than the differences that separate us.
About the Author
---
Maaike Strengholt is a creative and cultural programmer and producer for festivals, theatre and Amsterdam nightlife. She is also a clothing and props designer for photography, film and theatre. She studied at the Design Academy in Eindhoven.

Dim Balsem graduated from The Hague Academy in 2009. He has an associative, raw and sleek style. His main interest is humans. He makes associative documentary work depicting masculinity, femininity, self reflection, beauty and personality.