Reason Is: On the Nature of Consciousness and how Everything is Connected (Paperback)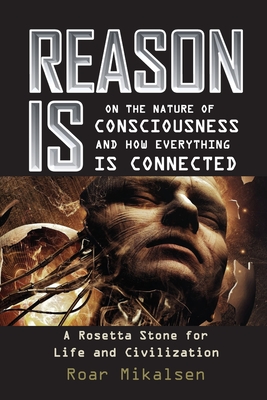 $33.99

NOT on our shelves now. Usually ships from warehouse in several days.
Description
---
Who are we? Why are we here? What is our relation to the universe? And what exactly is consciousness, this mystery that makes possible all our experience?
This book answers these questions in the context of a grand unified theory of existence-a positive vision for the world carried forth by meaning and significance. It shows how humanity's timeless wisdom traditions and experiential spirituality can be merged with modern science, and argues that the sum of our present knowledge necessitates a revision of the traditional interpretation of Darwin's theory of evolution.
According to the author, consciousness is not the result of inert matter nor is evolution a haphazard process governed by chance. He sees this assumption as a product of our limited understanding and argues that a new form of consciousness-the cosmic-grants us access to an enlarged perspective, one that finally makes it possible to map out our relation to the greater reality.
As seen from the perspective of this cosmic consciousness, he asserts that consciousness presents itself as all there is; that the universe is revealed as a living, breathing entity-a multidimensional and infinitely intelligent totality-and that our consciousness, as an integral part of this Greater Being, transcends time, space, birth and death. Furthermore, time is seen as a mass-movement towards greater levels of value fulfilment; history is seen as the result of this universal force's inherent drive towards self-actualization, and the author's contention is that this new form of consciousness not only represents another evolutionary leap but the universe's realization of itself through us.
This book's purpose is to give the reader an introduction to the world as it is witnessed from the cosmic consciousness' point of view. It not only explains how everything is interconnected, but presents practical and definite solutions to problems we are faced with on a personal and collective level.