Salinger (Paperback)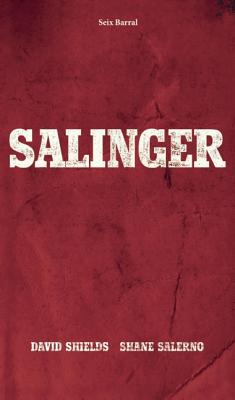 $38.80
Temporarily Unavailable
Description
---
J. D. Salinger es una de las figuras mas emblematicas del siglo xx.Autor de El guardian entre el centeno, cuyo poder ha ejercido un influjo unico generacion tras generacion, se convirtio en un mito cuando, abrumado por la fama, decidio dejar de publicar y desaparecio. Y aunque el y su obra han sido objeto de un sinfin de libros y articulos, el hombre detras del escritor sigue siendo un misterio. Hasta ahora. Estas paginas de lectura apasionante recopilan material totalmente inedito hasta el momento: mas de ciento cincuenta fotos nunca antes publicadas, cartas, fragmentos de diarios y el testimonio de mas de doscientas personas, muchas de las cuales se habIan negado antes a contar su relacion con Salinger. David Shields y Shane Salerno reunen las piezas de un rompecabezas revelador que da respuesta, por fin, a las mas importantes incognitas: Por que desaparecio J. D. Salinger? Como cambio su vida la Segunda Guerra Mundial? Siguio escribiendo?
About the Author
---
David Shields

Es autor de quince libros, entre los que destacan el best seller How Literature

Saved My Life; Reality Hunger, elegido como uno de los mejores libros de 2010 por mas de treinta publicaciones; Black Planet, finalista del National Book Critics Circle Award, y Remote, que obtuvo el PEN/Revson Award. Su obra ha sido traducida a mas de veinte idiomas.

Shane Salerno

Es el guionista, productor y director del documental Salinger, producido por The Weinstein Company.Ha sido guionista y ha producido numerosas peliculas y series televisivas de exito. Coescribio y se encargo de la produccion ejecutiva de Salvajes, la aclamada pelicula de Oliver Stone (2012)."