Queer Holdings: A Survey of the Leslie-Lohman Museum Collection (Hardcover)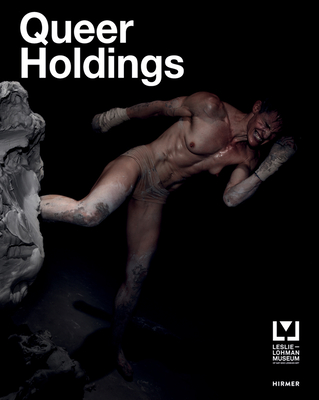 $39.95
ON HAND in at least ONE of our stores. Click through or call for up-to-the-minute availability.
Description
---
The collecting origins of the Leslie-Lohman Museum, New York—the only museum dedicated to preserving and fostering LGBTQ art—can be traced to 1969, when its founders hosted their first "homosexual art fair" in New York. Evolving from gallery to foundation to museum in five decades, Leslie-Lohman's collection mirrors shifting histories of LGBTQ social movements in the United States, from the Stonewall riots to the AIDS epidemic, when the founders often rescued the work of dying artists from families who wanted to destroy it.
            This volume presents two hundred objects from the museum's vast permanent collection, gathers texts that explore history, provenance, genre, and subject matter, and engages in critical conversations about gender and race in the museum's collection. At once a wide-ranging survey of queer art and a critical glance at contemporary museum collecting practices, Queer Holdings plumbs an institution's possible futures by revisiting the milestones of its activist past. 
 
About the Author
---
Gonzalo Casals is executive director at the Leslie-Lohman Museum of Gay and Lesbian Art. Noam Parness is assistant curator at the Leslie-Lohman Museum of Gay and Lesbian Art.
 
Praise For…
---
"[Charles Leslie's] wide-ranging collection cogently illustrates the changing landscape of public gay life and the civil rights advances incrementally gained since he began discreetly buying homoerotic art in the 1950s. Leslie has borne witness to the many injustices and indignities faced by the LGBTQ community, but has also played a distinguished role in civil rights advances, moments of progress and hope. . . . As a collector and community builder, Leslie has been a linchpin in the process of normalizing queerness in art." 
— Artsy
"Since the Leslie-Lohman Museum reopened in early 2017, under the helm of director Gonzalo Casals, it has transformed itself into an institution that is at the forefront of rethinking what it means to be a museum—not just a culturally specific one or a queer institution, but a museum in general. . . . Queer Holdings, isn't so much a collection survey or a book 'about perpetuating a particular set of an institution's ideas,' per the preface by editors Gonzalo Casals and Noam Parness. The editors think of it as a way for the museum to hold itself accountable: 'to practice institutional critique, acknowledge their privilege, and decolonize their collections.' Queer Holdings looks at what's missing and gives voice to those who have been marginalized, dismissed, and under-recognized, particularly in the queer community—which, like the Leslie-Lohman itself, has privileged the voices of white cis gay men. Included are key essays by important writers and artists who have long called for a more expansive art world that centers queer and trans people of color."
— ArtNews