Astronautics: The Physics of Space Flight (Paperback)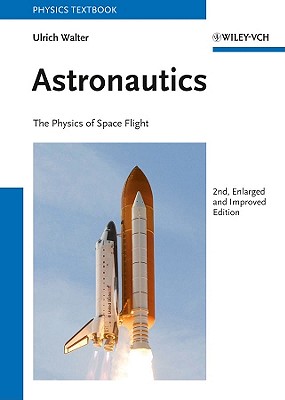 $95.00
Temporarily Unavailable
Description
---
As a crewmember of the D-2 shuttle mission and a full professor of astronautics at the Technical University in Munich, Ulrich Walter is an acknowledged expert in the field. He is also the author of a number of popular science books on space flight.
The second edition of this textbook is based on extensive teaching and his work with students, backed by numerous examples drawn from his own experience. With its end-of-chapter examples and problems, this work is suitable for graduate level or even undergraduate courses in space flight, as well as for professionals working in the space industry.

About the Author
---
Ulrich Walter, born in Iserlohn, Germany, received his PhD in the field of solid state physics from the University of Cologne. After two post-doc positions at the Argonne National Laboratory, Chicago, Illinois, and the University of California at Berkley, California, he joined the German astronaut team and flew in 1993 on board the space shuttle Columbia on the STS-55 (Spacelab D-2) mission. From 1998 to 2003, he held various corporate positions at the IBM Research Center, Germany, and in 2003 accepted a professorship at the Institute of Astronautics, Technische Universit't M?nchen, Germany. Professor Walter became known to a wider audience as presenter of MaxQ, a popular science show on German television, and is author of a number of popular science books on spaceflight and research.

Currently, the main focus of his scientific work is on satellite technology.