How to Travel (Paperback)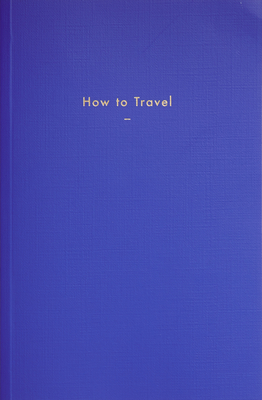 $14.99
On Our Shelves Now. Call store for up-to-the-minute availability.
Description
---
Going traveling is one of the few things we undertake in a direct attempt to make ourselves happy--and frequently, in fascinating ways, we fail. We get bored, cross, anxious, or lonely. It isn't surprising: our societies act as if going traveling were simple, just a case of handing over the right sum of money. But a satisfying journey isn't something we can simply buy, and sadly something that should fill us with excitement can often end up being a source of angst and stress. This is the guide: not to any one destination but to travel in general. It talks to us, among other things, about how we should choose a place to go, what we might do when we get there, how we should make good moments stick in our minds and why hotel rooms can be such liberating places... In a succession of genial essays, we become students of an unexpected but vital topic: how to understand and more fully relax and enjoy (what should be) some of the finest experiences of our lives.
About the Author
---
The School of Life is a global organization helping people lead more fulfilled lives. It is a resource for helping us understand ourselves, for improving our relationships, our careers, and our social lives--as well as for helping us find calm and get more out of our leisure hours. They do this through films, workshops, books, and gifts--and through a warm and supportive community. You can find The School of Life online, in stores and in welcoming spaces around the globe. The School of Life Press was established in 2016 to bring together over a decade of research and insights from The School of Life's content team. Led by founder and series editor Alain de Botton, this is a library to educate, entertain, console, and transform us.