Cushman Furniture Reference, Addendum: Furniture by the H. T. Cushman Manufacturing Company of North Bennington, Vermont (Paperback)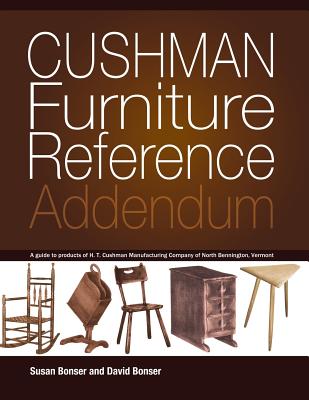 $34.44
Email or call for price.
Description
---
This is an addendum to the original the reference guide to the furniture designed and manufactured by three generations of the Bennington, Vermont family business of H. T. Cushman. Newly discovered product images, photographs and a database for each added product are included. This is a companion to the Cushman Furniture Reference 1886-1964, ISBN 978-1530332434 published in 2016 and no longer distributed. That original volume has been updated a re-released in 2017 as a complete two-volume set.