Dung Bag Road: A Personal Account of Depression and Recovery (Paperback)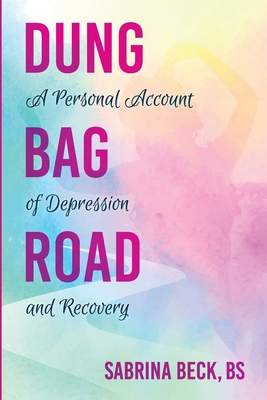 $22.00

NOT on our shelves now. Usually ships from warehouse in several days.
Description
---
In their book, "What Happened to You?" Conversations on Trauma, Resilience, and Healing, Dr. Perry and Oprah Winfrey raised the question of 'What Happened to You?' instead of 'What is Wrong with You?' This allowed the author, SaBrina Beck to unblock her mind and open her heart to revisit the emotional drawings made while participating in a cognitive behavioral therapy program back in 2008. It would take 13 years to document her traumatic experiences that up until that time shaped her mental health and wellbeing.
In Dung Bag Road, A Personal Account of Depression and Recovery Beck digs deep to answer that question for herself as she describes what happened to her beginning with her early memories at 8 years old visiting her mother in the hospital, as a teen being awakened by the shouting and fighting between her sister and mother, how she felt when her sister became pregnant as a teen, the time she took too many pills, the experiences of being a runaway, an absent and creepy father, a much too friendly neighbor, divorce with no kids, stuck in the Midwest after divorce with kids, to a remarriage with another attempt at divorce. It was an agonizing journey to put her emotional perspective into words sometimes experiencing the memories in a physically, gut-wrenching process, while managing them in a lighter, clearer headspace.
The events in her life created experiences that remained unresolved would be a back seat driver that affected her mental health, her psyche, and her ability to live an unburdened healthy and happy life. She did the work in the Cognitive Behavioral Therapy program and follow-up counseling that would lead her back to her family and introduce her to life without the weight of self-prosecution, shame, and guilt. By travelling alongside her personal accounts, she hopes each chapter can open the door to discussions with your self-talk, your friends and family, and in groups and organizations that support and promote foundations for better mental health for women, men, and children, all in the hopes of normalizing therapy. She challenges you to bust the myth that if something is not documented, it did not happen. You are the documentation. You are the evidence. Your story is your foundation whether it is told immediately or when you are healed. The important thing is that we survive and are alive and well.