Valiente en el Agua (Hardcover)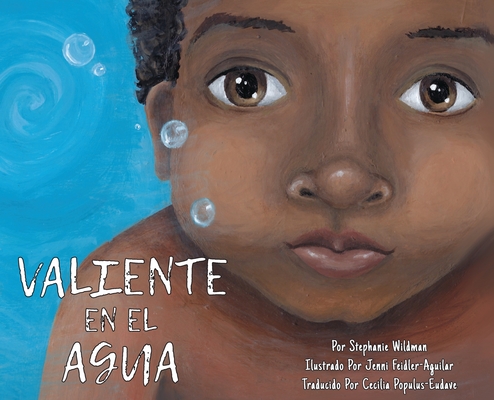 $22.94

NOT on our shelves now. Usually ships from warehouse in several days.
Description
---
Tienes miedo de meter la cara en el agua? A Diante tambi n le da miedo. Le gustar a jugar en la alberca con otros ni os. Sin embargo, no le da miedo colgarse boca abajo y se sorprende al saber que a su abuela's . Puede Diante ayudar a su abuela y volverse valiente en el agua?
Stephanie Wildman no aprendi a nadar hasta que cumpli 26 a os de edad. No queriendo que sus hijos crecieran con miedo como ella, los llev a clases de nataci n desde peque os. Ambos de sus hijos se convirtieron en nadadores competitivos. Uno de ellos estableci un programa premiado de nataci n para j venes vulnerables y sirvi en capacidad de entrenadora. Y el otro represent a los Estados Unidos de Am rica en nataci n durante las Olimpiadas del 2008.
"Trabajamos durante toda la vida al ser valiente. Stephanie Wildman nos muestra c mo ayudarnos los unos a los otros mediante-una respiraci n a la vez-alcanzar la alegr a esencial del agua." Bonnie Tsui, autora de Why We Swimy Sarah and the Big Wave
"Mi mam creci teniendo miedo al agua y tengo suerte de que no quiso transmitirme ese miedo. Aprender a nadar cuando era peque o me llev hasta los Juegos Ol mpicos, pero lo que es m's importante, la nataci n me brind amistades para toda la vida y diversi n sin fin."
Dr. Benjamin Wildman-Tobriner, Medallista Ol mpico 2008