Self Esteem for Teens: Six proven methods for building confidence and achieving success in dating and relationships (Paperback)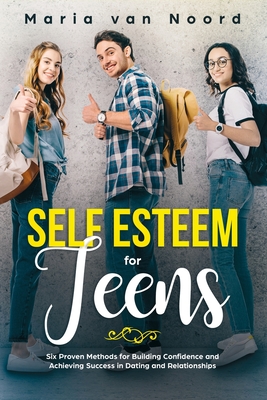 $11.95

NOT on our shelves now. Usually ships from warehouse in several days.
Description
---
Do you doubt yourself a lot?
If someone makes a joke about you it feels like a ton of bricks falls on you?
Are you are always seeking approval from your friends to feel good?
Maybe it's hard for you to give your opinion because others might not like it?
Then keep reading...
These are signs of a low Self- Esteem. You might believe that you are born like this and others were lucky to be born more confident. That this is just the way you are, and there is nothing you can do about it.
Did you know that a lot of famous artists like Jennifer Lopez and Lady Gaga, once suffered from low Self-Esteem but worked their way out of it? You can do the same as they did.
Here's just a tiny fraction of what you will discover in Self Esteem for Teens:
The 3 main NLP techniques which help you boost your confidence so you can go to school comfortably (page 30)
A Self-Assessment to see what your current level of Self-Esteem is (chapter 2)
The secret to turn bad habits into good habits (chapter 3)
5 Methods to improve the 6 components of Self-Esteem (chapter 4)
How to stop the bullies from picking you as a victim (page 41)
How to use your inner voice to boost your confidence and become more attractive (page 43)
How to avoid panic attacks (page 40)
How you can alter negative thoughts into positive thoughts which will lead to less doubting (page 18 and 43)
After applying to above the following can happen:
You feel better about yourself and others will notice this unconsciously as well
Friends will include you automatically in events and group chats
You will become more attractive, even without changing your physical appearance
Each chapter ends with a step-by-step guide on what to do and includes techniques and examples that are designed for your situation as a teen.
Many others went before you and helped themselves with these techniques. You can do the same.
So if you want to increase your Self-Esteem and feel confident then scroll up and click Add to Cart .