Be the One for Kids: You Have the Power to Change the Life of a Child (Paperback)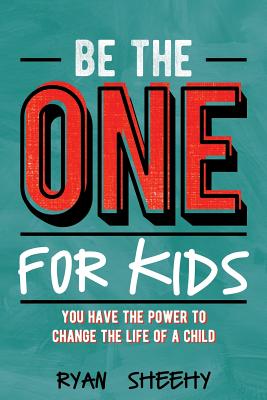 $24.95
NOT on our shelves now. Usually ships from warehouse in several days.
Description
---
One person can make a difference.
That person can be you.
"I want to show others that one person can make the difference in a child's life. I want all educators, parents, coaches, and everyone in between to know they have power to Be the One for Kids."
--Ryan Sheehy
If you ever feel like you're all alone or think that no one gets you, just imagine how your students feel. Kids want what we all want: Someone to care, someone to be there for them, someone to stand up for them, cheer for them, laugh with them and, sometimes, wipe away their tears.
Yes, students need our guidance to succeed academically. But they also need our help to survive and thrive in today's turbulent world. They need someone--they need you--to model the attributes that will help them win not just in school but in life as well. That's what it means to be the one for kids.
"Be the One for Kids is a wonderful, inspiring collection of experiences and practical opportunities that remind us to do what's right each and every day for kids. Join the movement, and be the one "
--Hamish Brewer, the relentless principal
"Be the One for Kids will not only inspire and motivate but will give you practical ideas to take back to the schoolhouse to build unforgettable relationships with students, parents, colleagues, and community members."
--Beth Houf, proud principal and coauthor of Lead Like a Pirate
". . . A powerful reminder for all of us about the importance of taking time to
pause and enjoy the opportunities that we have been given to make a significant impact on all kids."
--Jimmy Casas, educator, author, and speaker
#BetheOne
RyanSheehy.us