Almost Crimson (Paperback)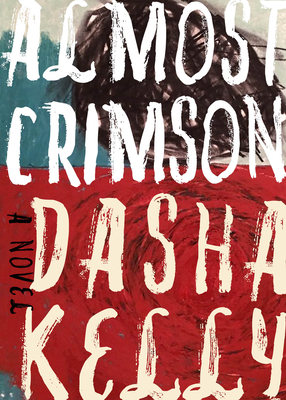 $15.95
Temporarily Unavailable
Description
---
From a young age CeCe copes with her mother's crippling depression, their severe poverty, an absentee father, and her own insecurities. With gorgeous language, a vivid cast of characters, and an eye for poignant detail, Dasha Kelly tells the story of CeCe's struggle to break free from the grips of codependency and poverty to find confidence and success in her career and her personal life, finally becoming the strong woman she's always dreamed of being.
CeCe couldn't remember when her mother became too weak to carry anything but tears. When the Sad started to come, pressing her mother to their bed, her Mama cried slick silent tears for a long, long time. Longer than a game of hopscotch. Longer than singing the alphabet in her head five times. Longer than a nap, even. The Sad made her mother cry all the time.
About the Author
---
Dasha Kelly is a nationally-respected writer, artist and social entrepreneur. As a spoken word artist, Dasha has performed throughout the U.S., in Canada and appeared on the final season of HBO presents Russell Simmons' Def Poetry Jam. Dasha holds an MFA in Creative Writing from Antioch University. She is an alum of the iconic Squaw Valley Writers Community, the former writer-in-residence for the historic Pfister Hotel, and founder of Still Waters Collective, an arts education and community-building initiative. In 2014, Dasha was selected as a U.S. Embassy Arts Envoy to teach and perform in Botswana, Africa. She is the author of one chapbook, Hither, and three books: All Fall Down, Hershey Eats Peanuts, and Call It Forth. Dasha's second novel, Almost Crimson, will be released through Curbside Splendor in spring 2015. She lives in Milwaukee, WI.