Mothers and Other Strangers (Paperback)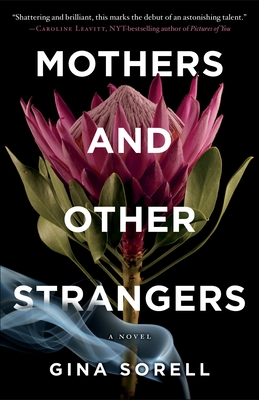 $16.00
Temporarily Unavailable
Description
---
My father proposed to my mother at gunpoint when she was nineteen, and knowing that she was already pregnant with a dead man's child, she accepted. Thus begins this riveting story of a woman's quest to understand her recently deceased mother, a glamorous, cruel narcissist who left her only child, Elsie, an inheritance of debts and mysteries. While coping with threats that she suspects are coming from the cult-like spiritual program her mother belonged to, Elsie works to unravel the message her dying mother left for her, a quest that ultimately takes her to the South African family homestead she never knew existed.
After two decades of working as an actor, Gina Sorell returned to her first love--writing.
A graduate with distinction of UCLA Extension Writers' Program, she is the author of Mothers and Other Strangers. Originally from Johannesburg, Gina has lived in New York and Los Angeles, and now lives in Toronto with her family. Gina balances the solitary hours of fiction writing with work as a creative director and brand storyteller under the banner of her own agency, Words Make The Brand.
About the Author
---
Gina Sorell is a writer, actor, and creative director, born in South Africa and currently residing in Toronto with her husband and son. After two decades as a working actor of stage and screen, Gina decided to return to her first love, writing, and graduated with distinction from UCLA Extension Writers Program. Gina pairs her many hours of novel writing with her work as a Creative Director of Eat My Words, a San Franciscobased branding firm. Mothers and Other Strangers is her first novel."