The Jaguar and the Cacao Tree (Max and the Code of Harvests) (Paperback)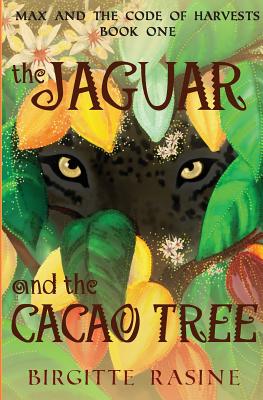 $16.45
Temporarily Unavailable
Description
---
What strange creatures might these be... that guard cacao history?
Max Hammond has a life other science-obsessed boys his age only dream of: he travels the world with his bee researcher dad and science writer mom.
When the Hammond family arrives in Guatemala to study the enigmatic stingless bees of the Maya, Max meets Itzel, a young Maya girl who introduces him to the magic and wonders of rainforest gardens and animal spirit guides. It's a world that transforms the meaning of all the science Max has ever learned--but its magic is not always benevolent.
One night, Itzel takes Max to an ancient cacao tree tended in secret deep in the jungle by an elite group of Elders. Neither Max nor Itzel are prepared for the forces they unleash when they open the pods of the sacred tree, forces that turn everything they know about the history of cacao upside down, threaten the past and future of the world's most desirable food, and, worse still, awaken two mythic beasts guarding the very DNA of cacao.
The Jaguar and the Cacao Tree is Book One of the "Max and the Code of Harvests" series.
Features: Includes 32 chapter illustrations and an appreciation by Dr. Allen Young, curator emeritus at the Milwaukee Public Museum and author of "The Chocolate Tree."
Language: English, with brief Spanish and Itz Maya dialogue (all with English translations).