City of Pearls (Paperback)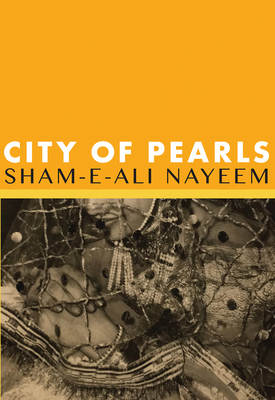 $14.95
NOT on our shelves now. Usually ships 1-10 business days from warehouse. ETA will be updated with email order confirmation.
Description
---
"City of Pearls is one continuous gift-giver. Sham-e-Ali Nayeem lusciously, unselfishly and most certainly, unapologetically shares with us the magic and glory of story. Stories made from lived lives...full with words and images that speak of...place, purpose, father, family, fragility, strength, beauty, suffering, celebration. Stories to hold us tight...and inspire us to continue dreaming through it all."
—Ursula Rucker, author of Supa Sista
"I was brought back to the landscapes of my childhood by these sensitive poems. So quietly but firmly do they evoke not only the shattered rocks of Hyderabad but also the ways in which some of us live perpetually between, belong neither to one place nor the other, always in transit, always hoping for news from 'home.'"
—Kazim Ali, author of Inquisition
"This book is a hamlet, a jewel box, a compass. Sham-e-Ali Nayeem strings the tender odds and ends of memory into a dazzling odyssey across the continents of daughterhood and motherhood. We are born from places as much as people, these poems remind us. City of Pearls soars with the dignity mined from a life lit with leavings."
—Yolanda Wisher, author of Monk Eats an Afro
"There is nothing more important to love than memory, and Sham-e-Ali's stunning debut collection is full of love. Awash in the fragrance of mourning and yearning, these poems stretch out, split into tributaries, condense into coral clouds – above all, they nourish. Both affectionate and merciless, this book is a "place where it all worked out." It is a gift to breathe with it."—Bao Phi, author of Thousand Star Hotel
About the Author
---
Sham-e-Ali Nayeem is a poet and visual artist who was born in Hyderabad, India and raised in both the UK and the US. A former public interest lawyer supporting economic justice for survivors of family violence, Sham-e-Ali is a recipient of the Loft Literary Center's Spoken Word Immersion Fellowship.