The Facts of Winter (Paperback)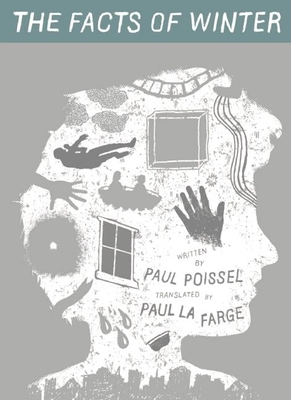 Staff Reviews
---
Finally, a lovely paperback edition of a gem of a book that never should have gone out of print. The Facts of Winter: a series of dreams dreamt by Parisians in the winter of 1881. Their author: a failed architect and nearly-failed writer with eccentric ideas of dream shops who ended up putting dreams into this mysterious book instead. Their translator and scholar: a man stumbling through Paris in an existential sleepiness and yet desperate to find meaning in his research on a sleepless writer. The Facts of Winter as you see it here unites all these characters in a remarkably crafted tale about the use of dreams to a century's worth of dreamers, imagined and otherwise. Wonderful.
— Molly
Description
---
Paul Poissel was not born in 1848. As a young man, he did not set out to become the greatest Turkish architect in Paris. He did not fail to become the greatest Turkish architect in Paris. He never became a poet, or invented puzzles for an illustrated magazine. In 1904, he did not write this book, The Facts of Winter.
Paul La Farge has translated (from the original French) this collection of dreams--funny, haunting, enigmatic--all dreamed by people in and around Paris in 1881. La Farge's afterword investigates the
Facts
' creation, uncovering startling revelations, unknown truths, and new falsehoods.