Abundant Mercy: An Exposition of the Heidelberg Catechism (The Triple Knowledge Book 5) (Hardcover)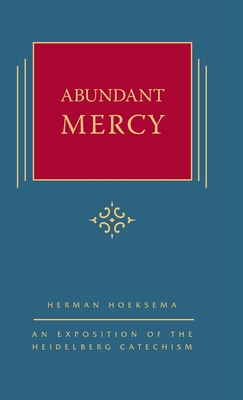 $32.06
Temporarily Unavailable
Description
---
This fifth volume of Herman Hoeksema's exposition of the Heidelberg Catechism covers Lord's Days 21-24.
The author begins with a thorough treatment of the church as the object of the believer's faith. He explains the idea of the church, her election, her gathering, assurance of membership in the church, and the communion of the saints in her. He then gives an exposition of the doctrine of the forgiveness of sins.
In Lord's Day 22, under the title "Our House in Heaven," he deals with what is often called the intermediate state of believers and then explains the resurrection of the body at the end of time. In a clarifying chapter on the millennium, he refutes the errors of premillennialism and postmillennialism and sets forth the scriptural concept of the millenium.
Having finished expounding the major doctrines of the faith according to the Catechism's treatment of the Apostles' Creed, Hoeksema turns his attention to the Catechism's treatment of the great doctrine of the Reformation: justification by faith alone. Following his consideration of the idea, the ground, and the relation of justification and faith, the author treats Lord's Day 24 as an apologetic to the exposition of justification by faith and explains the relation of the Christian's good works.
This volume, especially his treatment of the doctrine of justification by faith alone, is characterized by the same masterly treatment of the great doctrines of the faith that marks the author's former volumes and provides a basic and timeless exposition of the Heidelberg Catechism.