The Facts of Winter (Hardcover)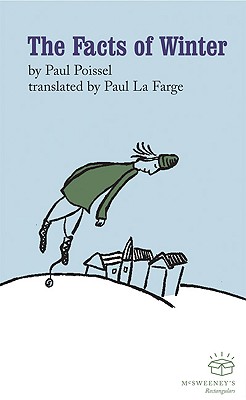 Not available to order
Out of Print. Not available to order.
Staff Reviews
---
Finally, a lovely paperback edition of a gem of a book that never should have gone out of print. The Facts of Winter: a series of dreams dreamt by Parisians in the winter of 1881. Their author: a failed architect and nearly-failed writer with eccentric ideas of dream shops who ended up putting dreams into this mysterious book instead. Their translator and scholar: a man stumbling through Paris in an existential sleepiness and yet desperate to find meaning in his research on a sleepless writer. The Facts of Winter as you see it here unites all these characters in a remarkably crafted tale about the use of dreams to a century's worth of dreamers, imagined and otherwise. Wonderful.
— Molly
Description
---
The Facts of Winter is a series of dreams, all dreamed by people in and around Paris during the winter of 1881. It is historical fiction once removed: an account of events that were imaginary even from the point of view of an invented past - although Poissel claimed (in a letter to his friend Bartholomeo Facil, August, 1905) that the characters in this book are all true - all persons who really lived and slept that winter.