Phantom Islands (Hardcover)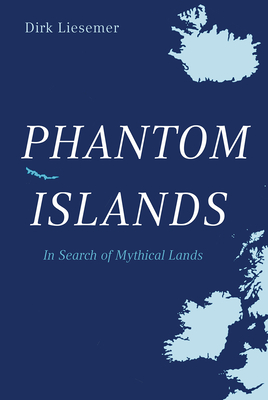 $24.95
On Our Shelves Now. Call store for up-to-the-minute availability.
Description
---
From the famed Atlantis to the remote Rupes Nigra, islands have long held our fascination: they are locales isolated from ordinary life, lurking in unexplored corners of the globe and thus full of undisclosed mysteries. At times, however, our fascination with islands has bled into reality, as real maps bear the coordinates of fictional lands and travelogues tell tall tales of their inhabitants, their natural wonders, or their treasures. In Phantom Islands, Dirk Liesemer tells the stories of thirty of these fantastical islands. Beginning with their supposed discovery, he recreates their fabled landscapes, the voyages that attempted to verify their existence, and, ultimately, the moment when their existence was finally disproven. Spanning oceans and centuries, these curious tales are a chronicle of human lust for discovery and wealth.

Beautifully illustrated with colored maps and charts, Phantom Islands shows the cunning of imposters and frauds, the earnestness of explorers searching for knowledge, and the pleasure that can be found in our willingness to deceive and to be deceived.
About the Author
---
Peter Lewis has had careers in university teaching and publishing and now works as a freelance translator and author. His recent translations include Asfa-Wossen Asserate's King of Kings: The Triumph and Tragedy of Emperor Haile Selassie I of Ethiopia; Johannes Fried's Charlemagne: A Biography; Dierk Walter's Colonial Violence; and Gunnar Decker's Hesse: The Wanderer and His Shadow.
Praise For…
---
"An entertaining exploration of thirty islands that are no longer on the map. Liesemer recounts these tall tales with great clarity, and teases out the truth with charm and rigour."
— Malachy Tallack, author of 'The Un-Discovered Islands: An Archipelago of Myths and Mysteries, Phantoms and Fakes'
"Dirk Liesemer's Phantom Islands, now translated into English, explores thirty islands that turned out not to exist."
— Map Room Blog