Classic Black: The Basalt Sculpture of Wedgwood and His Contemporaries (Hardcover)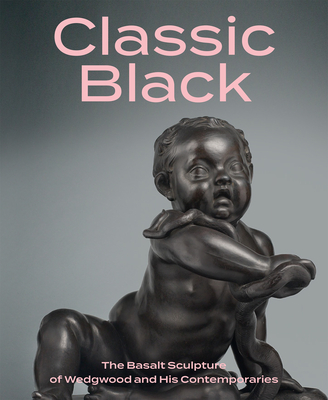 $59.95
NOT on our shelves now. Usually ships from warehouse in several days.
Description
---
Classic Black is a fascinating exploration of the inspiration behind, and development of, classically inspired sculpture and other ornamental wares in black basalt, the famous stoneware perfected by Josiah Wedgwood in 1768 and then produced by other prominent Staffordshire potters as well. Wedgwood, with prescience, said of his new creation: 'Black is Sterling and will last forever.' This volume presents approximately 120 examples of ornamental black basalt, including portrait busts, statues, and vases, ewers, and other fully three-dimensional, ornamental forms. Works in low relief include tablets, plaques, medallions, and cameos. The volume also features essays by renowned subject specialists and individual, fully illustrated catalogue entries which will be grouped into three chapters and organized according to the era--Classical Antiquity, 16th- and 17th-Centuries, 18th Century--of the design sources used by Wedgwood and his contemporaries to create their basalt wares.
About the Author
---
Brian Gallagher is the Curator of Decorative Arts at The Mint Museum. His recent projects include the publication, British Ceramics 1675-1825: The Mint Museum, which highlights over 225 examples from the Mint's renowned British ceramics collection, and the reinstallation of that collection in a long-term display called Portals to the Past: British Ceramics 1675-1825. Gaye Blake-Roberts is curator of the Wedgwood Museum, Barlaston, UK. Robin Emmerson is the former curator of Decorative Arts, National Museums, Liverpool, UK. Dr. Nancy H. Ramage is the Charles A. Dana Professor of the Humanities and Arts Emerita, Ithaca College. Dr. M.G. Sullivan, Independent Scholar, York University, UK.