Merton College Library (Paperback)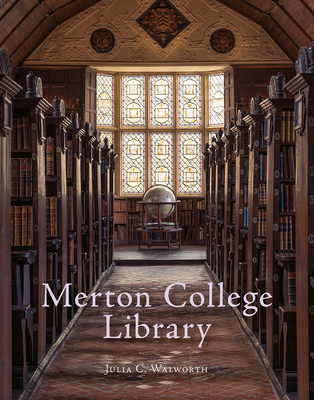 Not available to order
Stock uncertain--should fulfill within 10 days or so
Description
---
The Merton library is rightly known for its antiquity, its beautiful medieval and early modern architecture and fittings, and its remarkable collection of manuscripts and rare books. However, a nineteenth-century plan to tear the medieval library down and replace it was only narrowly prevented. This brief history of Europe's oldest surviving academic library begins with its origins in the thirteenth century, when a new type of community of scholars was first being set up, and follows through to the present day and its multiple functions as a working college library, a unique resource for researchers, and a delight for curious visitors.

​Drawing on the remarkable wealth of documentation in the college's archives, this is the first history of the library to explore collections, buildings, readers, and staff across more than seven hundred years. The story is told in part through stunning color images that depict not only exceptional treasures but also the library furnishings and decorations, and which show manuscripts, books, bindings, and artifacts of different periods in their changing contexts. Featuring a historical timeline and a floor plan of the college, this book will be of interest to historians, alumni, and tourists alike.
About the Author
---
Julia C. Walworth is Fellow Librarian at Merton College, Oxford.