The Apartment in Bab El-Louk (Paperback)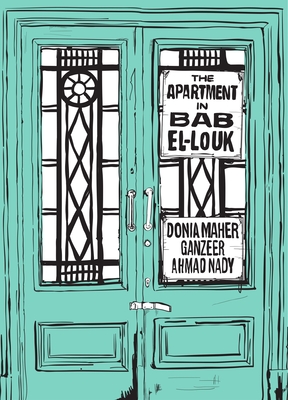 $14.95
ON HAND in at least ONE of our stores. Click through or call for up-to-the-minute availability.
Description
---
This 'fabulous noir poem' has been simply described as 'the reflections of an old recluse in busy downtown Cairo neighbourhood of Bab El-Louk' by Egyptian artist, Ganzeer. Cairo-based writer Donia Maher was first published in Arabic by Dar Merit in 2014, and then received the Kahil Award 2015 for the Graphic Novel Prize.
About the Author
---
Donia Maher is an Egyptian artist and writer. In 2010, she received a production award from al-Mawred al-Thaqafy (Culture Resource) for The Apartment in Bab el-Louk. She lives in Cairo. Ganzeer, a graphic designer since 2005, has been involved in contemporary art since 2007 with a variety of exhibitions between Cairo, Germany, Holland, Poland, Italy, Brazil, USA, Emirates, and Amman. He has become most known outside of the typical art sphere for his street art and activism efforts throughout 2011. The Guardian of London has described Ganzeer as a major player in an emerging "counter-culture art scene on the mainstream radar," and Al-Monitor.com has placed him on a list of fifty people shaping the culture of the Middle East today. Art In America's C. ViverosFaune has associated Ganzeer with today's "New Realism," a label attributed to an art-form responding to a host of global challenges connected to the majority of people outside the standard art bubble. Ahmed Nady is an Egyptian political cartoonist, comic artist and activist.