The Conversation Train: A Visual Approach to Conversation for Children on the Autism Spectrum (Hardcover)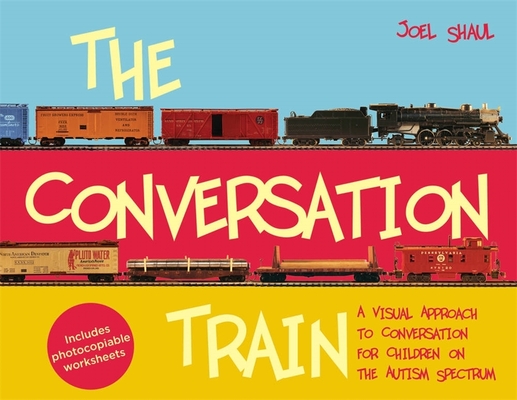 $27.95
Temporarily Unavailable
Description
---
This inventive colour picture book uses the metaphor of a train to teach basic conventions of conversation to children with autism spectrum disorders (ASDs).
Engines are like greetings; they get the train going. Freight wagons are like different speakers' turns; it is good to have at least a few when you are in conversation. A set of points guiding a train from one track to another is like a tactful change in the topic of conversation. When a conversation veers off-topic it is like a derailed train. As well as attractive colour photographs of trains, the book contains engaging photocopiable worksheets and colouring pages to help promote skill generalisation. This highly visual approach to conversation is ideally suited to children with ASDs aged approximately 5-13.
About the Author
---
Joel Shaul is a Licensed Clinical Social Worker who specialises in ASDs. Through his organisation, Autism Teaching Strategies, he provides workshops on social skills teaching and mental health treatment methods. He is also co-creator of Ryuu social skills products. He provides clinical and consultation services at The Watson Institute of Sewickley, PA. Joel's website can be found at www.autismteachingstrategies.com.