The Shade: Good and evil are not always what they appear to be. (Paperback)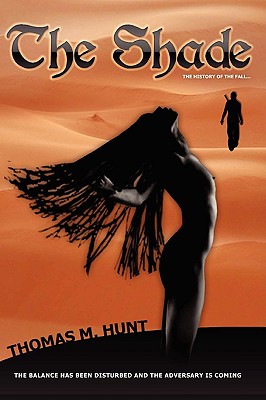 $13.99

NOT on our shelves now. Usually ships from warehouse in several days.
(This book cannot be returned nor exchanged.)
Description
---
Out of the desert a swordsman comes and our hopes are riding with him. Rohan, the Shadow, the last of the dreaded Slingers comes out of the desert of his desolated world unaware that the time fro redemption has come.
The Balance has been disturbed and the Adversary is coming.
Oblivious of what's invested in him Rohan is bent on his self-imposed, impossible quest: to catch a blond sorcerer, the man who betrayed them all, and bring him to justice. But in the Slinger's world nothing is what it seems, the past and present intertwine, Earth's fate makes its own demands and the Histories of all possible worlds begin to feel the effect of the disruption that is the Adversary's work and interfere in Rohan's plans. So, burdened by a Blood Bond and the cries of the dead from the Nameless Town, the Slinger is forced to continue his quest with Letitia, the courtesan, from the accursed House of the Rose, and Lt. Joseph Brendan who flew over a volcano and found himself consigned to Hell.
On and on, the strange trio go, guided by the muddled words of the Oracle read by the Book of Changes, doomed to make the final trip beneath the Iron Mountains and face the corpses that cannot die and through...to the other side, where the truth of what has happened must be revealed and Rohan's quest vindicated. And all the time the Plan unfolds, the Balance teeters, as Rohan is forced to make hard choices, new sacrifices, each step leading him to the battleground where the ultimate Armageddon is to be fought.