Runes for Beginners: complete Guide to Norse Divination, Reading Elder Futhark Runes, Magic Spells, Rituals, and Symbols (Paperback)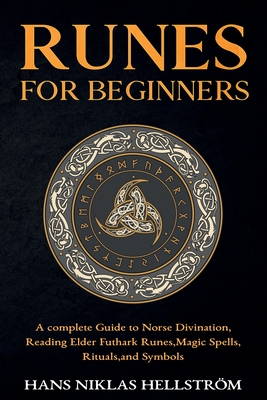 $24.95

NOT on our shelves now. Usually ships from warehouse in several days.
Description
---
Are you someone who has an interest in Norse magic?Do you want to know even more about the magic, spells and rituals that it involves?
Now you can with this fabulous new book
Norse magic has been around for many hundreds of years and has a special place within the folklore of the people who made up a diaspora of clans and tribes. These people eventually evolved into the seafarers commonly known as Vikings, who pillaged their way across Europe. The period in the Middle Ages between around 793 - 1066 was when the Vikings were at the height of their powers but Norse traditions still cling on today.
In this book, Runes for Beginners, you can get a good idea of their beliefs, in chapters that cover:
The origins of the Norse religion
Beliefs and Gods
The Norse pantheon
Religious practices and how they fit in the modern world
Choosing and casting runes
Reading runes
Poems of the Gods
And much more...
Norse mythology and paganism, together with the fascinating spells and rituals that accompany it, is something that millions once followed and which is kept alive today by a dwindling number of devotees who are determined to maintain its traditions so that they are not lost to the world.
Now you can gain a deep and profound understanding of them in Runes for Beginners, a book that promises to bring this amazing world to life.