6 Erotic Sexy Short Stories for Adults: Very Explicit adult sexy Raunchy Forbidden Stories for Adults, BDSM, Gangbangs, Lesbian Fantasies and Taboo Fa (Hardcover)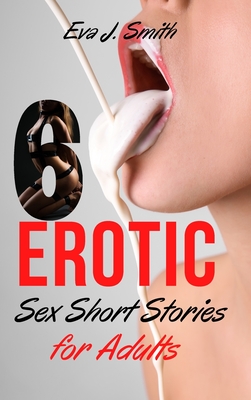 $36.29
Temporarily Unavailable
Description
---
Erotic Sex Stories A raunchy forbidden adults' desires collection with hot lesbian, erotic MILFs, explicit bisexual first-time fantasies, FemDom, filthy forced spanking and threesome positions
Have you ever been so horny because of an erotic story that you can't stop reading it?
Would you like to know the hottest sexual experiences told by one of the most famous erotic storytellers on audible?
This is totally the right romance for you
In this filthy book you will find the HOTTEST TABOO EROTIC STORIES, narrated by Maya's warm and persuasive voice, which will open the sexual horizons of your mind, igniting every dirty and unspoken desires hidden and submerged in you, making you a better lover, improving your sexual imagination to surprise your partner, or your partners, in bed.
Take a break from the hectic everyday life and just listen to this masterpiece of eroticism letting yourself be carried away by the dirtiest fantasies you would like to fulfill.
Are you wandering what kind of erotic stories will you find in this book?
Raunchy stories about filthy sexual positions, lesbian domination, rough sex with a lot of dirty talk, bisexual ladies, exciting threesomes, cuckolds and horny milfs ARE WAITING FOR YOU
Each of your most secret fantasies will come to life in these stories.
The chapter titles alone will ignite your desire:
"You May Suck My Cock", a story about a full round breasts and sinful mouth girl.
"Scream For Me", where the young Lilith will not be able to walk anywhere after the rough sex with Matt.
"I Want You To Eat Me Out", what's better than a good licking?
"Already So Wet", just listen to it to believe it
And SO MUCH MORE
Let yourself go listening to an book that gives life to your perversions will make you happier and more satisfied and, why not, able to satisfy them with someone dear to you, invigorating your sex life
Buy it Now and let your customers get addicted to this amazing book