Sex Stories for Adults: Explicit, Forbidden, and Sex Erotic Short Stories of Domination, Forced Submission, First Time with Daddy and Much Mor (Hardcover)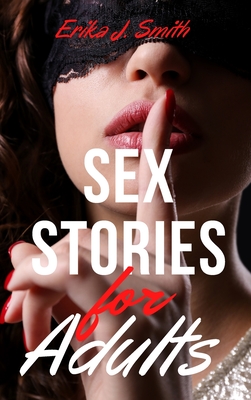 $36.29
Temporarily Unavailable
Description
---
Are you itching for some great erotic stories that have the power to send you over the edge?
Do you want to hear all your wildest sexual fantasies realized and experience them over and over again, whenever you want?
Then don't hesitate, because this is just the book for you
We all have dirty little secrets.... Sometimes we can act on them in real life, but sometimes they just stay in our minds, waiting to be expressed. This scintillating collection of dirty romance and erotica will help you give life to all those taboo thoughts you have.
These stories will make you so horny, you will have no idea what hit you. They will also give you some very dirty and hot ideas and inspire you to try unbelievable new things. Plus, research proves that people who listen to erotic stories have much better sex lives....
Here's just a small preview of what you'll find inside this book:
Stories about babysitters, neighbors, and rough times by the pool
Gangbangs, Amsterdam fantasies, and high school first times
Forbidden lust with lesbians, MILFs, and virgins with dirty talk
Gym threesomes, anal encounters, rough times, and femdom
The hottest stories of domination, submission, and role play
And so much more
Sit back, relax, and let your mind and body go wild with this collection of the most erotic stories you'll ever hear....
Buy it Now and let your customers get addicted to this amazing book