Explicit Erotic Sex Stories: Inside the Gallery (Anal Sex): A more seasoned man meets a young lady, hot sex resulting (Paperback)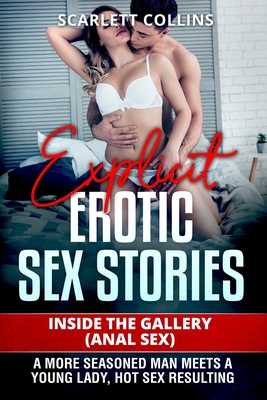 $23.95
Temporarily Unavailable
Description
---
Get comfortable, dim the lights and let your Imagination Run Wild with this Exciting Story...
Your Customer Never Stop Reading this Exciting Explicit Romance Novel Book
What do you get when a more seasoned man meets a beautiful young lady? You get hot sizzling sex, sex that could make a man forget his name and make him always ask for more. When Mike Watson met Gina Ventakova, everything was perfect-a rare but interesting combination. An Englishman meets a Russian lady. The intimacy was about to get real. Mike tried everything to get closer to Gina, and one thing led to another. He seemed to be succeeding in his quest. He was able to get closer to Gina, and their closeness evolved. A series of sexual activities ensued between them, including Mike fucking Gina, to the extent that her vagina wrapped around his dick like a bad habit, and mike loved every bit of it. When there was nothing else to explore via the vagina, they decided to take their game a notch higher; they decided to go anal. Anal sex was a whole new level and an experience they would both not forget...
Buy it NOW and let your customers Become Addicted to the Incredible Series of Novels written by Scarlett Collins