Keto Cookbook For Senior Women: A Complete Cookbook for Women Over 50. Burn Fat, Lose Weight, And Prevent Diseases With Simple Ketogenic Diet Recipes (Hardcover)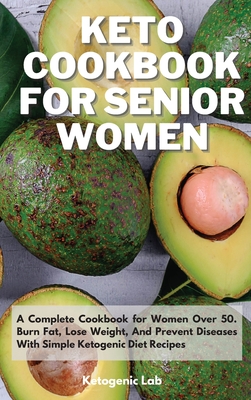 $36.95
Temporarily Unavailable
Description
---
Are you above 50 years of age and tired of searching for ways to lose weight? Do you think it is challenging to choose Keto and lose weight now?
Then, this
book is for you
The body cannot lose weight as fast as it does before because of the low metabolism.
Plus, Regular heavy exercise at 50 or above age is also tricky.
So, in this situation with increasing weight, the only method to lose it is by managing your Diet.
And out of all diet plans for such people, the best is Ketogenic Diet.
Turning Keto not only helps in weight loss but is also beneficial health-wise.
In this Amazing cookbook you will find a lot of Quick and Easy Simple Recipes for Every day, perfect for Woman over 50
- Introduction to ketogenic Diet
- Keto Breakfast recipes
- Keto Lunch recipes
- Keto Dinner recipes
- Keto Snacks
- Keto Beverages
- and much more..
Buy it NOW
DISCOVER MY OTHER BOOKS WITH THE CONFIDECE OF Still FINDING NEW AND DELICIOUS RECIPES