Taboo Sex Stories: 3 Rough Erotica Sex Stories (Hardcover)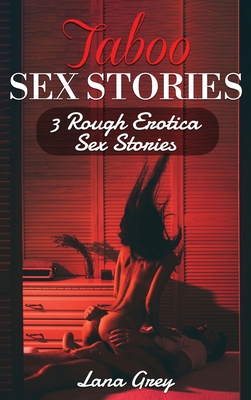 $29.99
Temporarily Unavailable
Description
---
Lose Yourself In WILD Erotic Stories Of Pleasure, Pain, Punishment, & SelfDiscovery
Ask people what they want in bed, and they won't be able to give you a straight answer. This is a sad reality that most people have to live and die with. For a rare few, however, they are able to grab life by the horns and live it to the fullest
These are the people who live in pure sexual freedom... and they are the protagonists in this deliciously erotic book by award-winning sex therapist and author, Lana Grey.
In TABOO STORIES, Grey is able to bring the world of taboo sex to life Here, you will read about all the types of sexual misadventures that open people's eyes to the vagaries of life, prompting them to never look back.
Over the course of this blissfully taboo book, you will:
Get EXCITED as you read all about how Gabriella was able to overcome her sexual trauma and apprehensions in The Little Mermaid by the Sea
Hype yourself up as you explore the complicated triangle Kyle managed to get himself into as he fucked both daughter AND mother in The Luckiest Nerd Alive
Witness with amazement as Seth was able to open up the possibilities for sexual pleasure with the most unlikely couple ever in The Devil with a Black Mirror
Lana Grey has the unique power to spin the most taboo situations into the sexiest, unbelievably seductive stories that will leave you at the edge of your seat. Her protagonists are an incredible balance of shy and inexplicably courageous, vulnerable and empowered.
In her book, you will be getting three titillating stories of sexual pleasure and selfdiscovery, with lots of anguish and confusion in between.
So make some tea, curl up in bed, and brace yourself for the most thrilling, erotic stories in the genre
Get Your Own Copy Today