Be Your Own Goddess: Harness your Inner Strength and Power (Hardcover)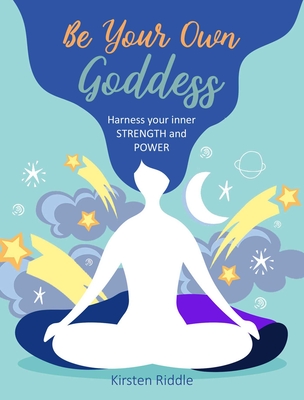 $9.99

NOT on our shelves now. Usually ships from warehouse in several days.
Description
---
Featuring 45 goddesses from around the world, this book shows you how to channel your goddess energy to bring empowerment, strength and inspiration into your life.

Goddesses have been a source of fascination for thousands of years and their ancient mythologies and legends are still relevant today. Use Be Your Own Goddess to practice rituals which will allow you to harness the power of goddesses from around the world. Kirsten Riddle looks at deities from folklore and mythology, as well as goddesses linked to the elements, the weather, and the planets. Deities featured include Kwan Yin, the caring Asian goddess of mercy; Hathor, the vibrant Egyptian sky goddess; Sunna, the enchanting Norse sun goddess; Selene, the radiant Greek goddess of the moon; and Morrigan, the powerful Celtic goddess of the underworld. A brief background to each goddess, plus the planets, stones, food, flowers, plants, scents and animals associated with her, encourage us to tap into our own individual goddess power.
About the Author
---
Kirsten Riddle writes a column on magic for Chat: It's Fate, and writes regularly for Spirit and Destiny and Kindred Spirit. She is also a columnist for Take a Break: Fate and Fortune as Alison Davies. Kirsten's books for CICO include I Am Unicorn and A Beginner's Guide to Wicca. She lives in Nottingham, UK.

Her most recent titles are I Am Dragon and I Am Unicorn.