The Korean Skincare Bible: The ultimate guide to K-beauty secrets (Hardcover)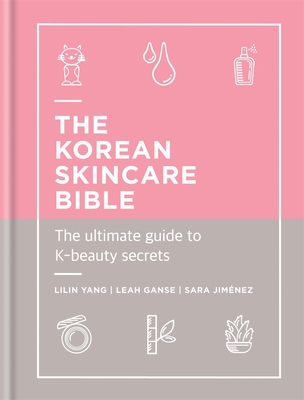 $12.99

ON HAND in at least ONE of our stores. Click through or call for up-to-the-minute availability.
Description
---
The Ultimate Guide to K-Beauty Secrets

The Korean Skincare Bible is much more than a beauty product guide it is a lifestyle, a ritual and a philosophy. This K-bible is the ultimate no-nonsense guide to daily Korean beauty care, in it you will find advice, step-by-step guides and tricks to take care of your skin and make it look great even if you don't know anything about the art of cosmetics or have troublesome skin. It will teach you how to make your own beauty products and give you advice on tried and tested routines. This book will bring you closer to achieving flawless skin and will reveal all the secrets you need to be able to achieve radiant skin, every day.

The Korean Skincare Biblewill become your expert guide to great skin - pure and simple.

Chapters:
1. The history of Korean Beauty
2. The importance of taking care of your skin
3. Korean beauty products
4. The Korean Beauty routine
5. The natural ingredients used in Korean Beauty
6. Natural Beauty
7. K-Beauty don'ts
8. Korean Beauty trends
9. Korean Skincare answers
10. Korean Skincare tips for men
11. Travelling Korean Beauty tips
About the Author
---
Lilin Yang, Leah Ganse and Sara Jiménez AKA MiiN cosmetics are the experts in Korean cosmetics. They opened their first store in Barcelona and launched their online store in 2014.