Supporting Gender Diversity in Early Childhood Classrooms: A Practical Guide (Paperback)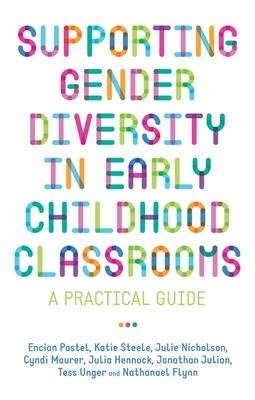 $37.73

ON HAND in at least ONE of our stores. Click through or call for up-to-the-minute availability.
Description
---
By offering practical steps for adults who work with young children to build inclusive and intentional spaces where all children receive positive messages about their unique gender selves, this book increases awareness about gender diversity in learning environments such as child care centres, family child care homes and preschools.
The book is based on some of the most progressive, modern understandings of gender and intersectionality, as well as research on child development, gender health, trauma informed practices and the science of adult learning. By including the voices and lived experiences of gender-expansive children, transgender adults, early childhood educators and parents and family members of trans and gender-expansive children, it contextualizes what it means to rethink early learning programs with a commitment to gender justice and gender equality for all children.
About the Author
---
Julie Nicholson, Ph.D. serves as Deputy Program Director with WestEd's Center for Child & Family Studies and an adjunct professor in the School of Education at Mills College.Katie Steele, MBA is a transgender educator who has worked with diverse groups of children and adults in adventure-based and experiential education. Cyndi Maurer, Ph.D. is a research associate at the Center for Play Research at Mills College and an advocate for children's voices. Julia Hennock, MA, AMFT is a non-binary artist and therapist. Julia has worked with young children in school- and community-based settings as well as with incarcerated trans women.Jonathan Julian, MA, AMFT is an artist, activist and therapist who works with children and adolescents using the arts to help find expression and explore the self, as well as advocating for LGBTQ+ young people in school-based and community settings.Tess Unger, MA has spent a decade as an educator, researcher, and advocate for young children. Nathanael Flynn, MA, has been teaching young children since 2005. Throughout his teaching, he has supported gender expansive children and their families to thrive in early childhood programs. Encian Pastel is a transgender teacher at a parent-teacher cooperative preschool in Berkeley, CA. He also helps organize the Bay Area Childcare Collective.