Text and Image in René d'Anjou's Livre Des Tournois: Constructing Authority and Identity in Fifteenth-Century Court Culture (Hardcover)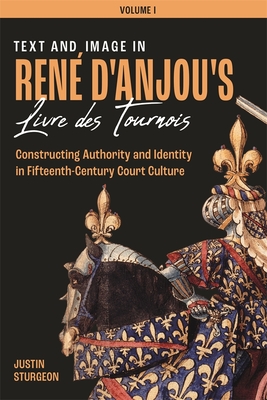 $371.25
Temporarily Unavailable
Description
---
An illustrated manual showing how a medieval tournament was organised, here presented in three volumes with essays on various aspects of the manuscript. Ren d'Anjou's Livre des tournois is famous as the most substantial account of the organisation of a medieval tournament that has come down to us. It survives in eight manuscripts, most of which have an almost identical layout; the best of these is a magnificent work of art in its own right. But these manuscripts have a further interest to the historian of culture, because they represent in effect the evidence for one of the first illustrated manuals, in which text and image are complementary, and form a single whole. The copyists understood this, and followed the original because the mise en page was an essential part of the whole. Justin Sturgeon's interdisciplinary study reveals the patterns and relationships which give the manual its very specific character.
The study begins by exploring the relationship between the work's images and text, and brings into focus the author's identity as an authority on the subject matter. Next, the use and depiction of heraldry as essential to the construction of an embedded visual narrative within the work is explored. We then turn to the subject matter and to Ren 's sources for the work and the form of tournament he describes, are examined and the author shows that Ren was drawing on specific precedents to construct his idealized version of such an event. Analysis of the visual presentation uses spatial and ritual theory to engage with a series of spectacles surrounding the punishment and review of the noble tourneyers.
The last section of the book concentrates on the physical manuscripts.The codicological, textual and visual evidence from all eight known medieval manuscript copies is used to construct a new understanding of the provenance and transmission of the work, before turning to scrutinize the reception of two copies in detail. The conclusion draws together threads of identity, authority, and the importance of the Livre des tournois as a product of the culture and circumstances of its production.
A series of appendices forms the second volume and directly supports the book. These appendices include the first scholarly edition of the source manuscript to make use of all eight medieval manuscripts, with full supporting data.
The third volume contains 300 images of vital comparisons in high resolution close-ups using a special technique developed by the author which highlights important details within images while showing the detail in the context of the whole picture. Three Volume set.