The Leathercraft Handbook: A step-by-step guide to techniques and projects, 20 unique projects for complete beginners (Hardcover)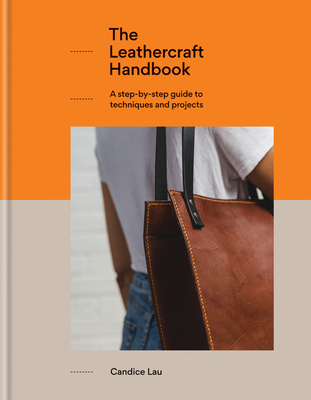 $26.99
ON HAND in at least ONE of our stores. Click through or call for up-to-the-minute availability.
Description
---
Stylish, accessible and aspirational. Learn the traditional craft of leatherworking through 20 contemporary projects, from stylish accessories to essential homewares.
Destined to be a classic, this modern introduction offers a contemporary twist on the age-old craft of leatherworking.
Welcome to Candice Lau's award-winning workshop, where she walks you through all the fundamental skills, techniques and tools needed to make beautiful and durable pieces. Try your hand at 20 step-by-step projects, complete with scaleable templates, from keyrings and clutch bags to travel cases and knapsacks. Each piece focuses on a different technique and is accompanied by guidance on how to make the design your own.
Arm yourself with everything you need to know to design and create unique leather pieces from scratch with The Leathercraft Handbook.
About the Author
---
Candice Lau is an award-winning leatherworker based in London. She designs leather bags and accessories inspired by modernity, minimalism and functional living. Despite her contemporary aesthetic, she is passionate about using with traditional leatherworking methods and handcrafts most of her collections. Candice's clients include Bang + Olufsen, Facebook, Lacoste, Vitra and Heals.