The Doll's Ghost (Seth's Christmas Ghost Stories) (Paperback)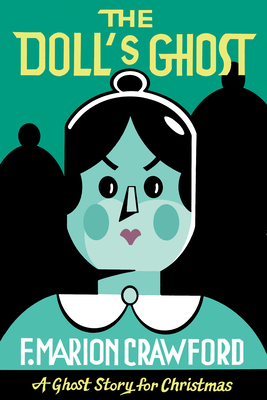 Description
---
World-renowned cartoonist Seth returns with three new ghost stories for 2021.
When the Lady Gwendolen, age six, drops her doll down a staircase, her ladyship solemnly digs her fractured companion a grave. Luckily Mr Puckler, renowned doll doctor, thinks he can help--but when his daughter Else goes missing, he's not sure whose voice he hears calling to him in the night.
About the Author
---
Francis Marion Crawford (1854 - 1909) was an American writer noted for his many novels and his classic stories of the weird and fantastic.Seth is the cartoonist behind the comic-book series Palookaville, which started in the stone age as a pamphlet and is now a semi-annual hardcover. His comics have appeared in the New York Times Magazine, Best American Comics, and McSweeney's Quarterly. His illustrations have appeared in numerous publications including the cover of the New Yorker, The Walrus, and Canadian Notes & Queries. He is the subject of a recent documentary from the National Film Board of Canada, Seth's Dominion. Seth lives in Guelph, Ontario, with his wife Tania and their two cats in an old house he has named "Inkwell's End."