New Feast: Modern Middle Eastern Vegetarian (Hardcover)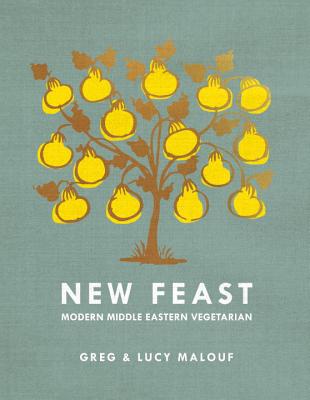 $49.50
Temporarily Unavailable
Description
---
The Middle East - from North Africa and Moorish Spain, through Turkey, Lebanon, Syria and Jordan to Iran and the Arabian Peninsula - has long had a vibrant tradition of home-style vegetarian cuisine - from their abundant fresh salads, dips and breads to a diverse collection of delicious and hearty main meals.

Based on the freshest ingredients and cooked from the heart, Greg and Lucy Malouf's recipes are designed for sharing and enjoying in company. Their approach to vegetarian food comes from their love of traditional Middle Eastern flavor combinations and the importance of color and texture. The recipes are new interpretations of Middle Eastern food, inspired by the spirit of generosity and sharing that characterises the region.
About the Author
---
Greg Malouf has inspired a generation of young chefs and transformed Middle Eastern food with his passion for the flavors of North Africa and the Middle East. He has worked in France, Italy, Austria, UK, Australia and Hong Kong and has recently opened a new restaurant in Dubai.

Lucy Malouf is a London-based writer, she contributes regularly to newspapers and articles as well as a number of food and wine-based websites. Greg and Lucy have co-authored 6 books including the best-selling Malouf: New Middle Eastern Food.