Lonely Planet Dutch Phrasebook & Dictionary (Paperback)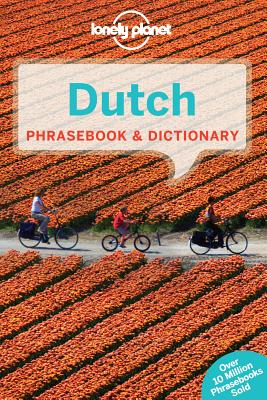 $8.99
ON HAND in at least ONE of our stores. Click through or call for up-to-the-minute availability.
Description
---
Lonely Planet: The world's leading travel guide publisher
When it comes to Dutch, you can safely put aside those negative stereotypes about 'double Dutch'. The reality is that Dutch and English are closely related, both being members of the Germanic family of languages. Such are the similarities that Bill Bryson was moved to remark in Neither Here Nor There that 'when one hears Dutch, one feels one ought to be able to understand it.'
Order the right meal with our menu decoder
Never get stuck for words with our 3500-word two-way dictionary
We make language easy with shortcuts, key phrases & common Q&As
Feel at ease, with essential tips on culture & manners
Coverage includes: Basics, Practical, Social, Safe Travel, Food and Sustainable Travel.
Authors: Written and researched by Lonely Planet and Annelies Mertens.
About Lonely Planet: Started in 1973, Lonely Planet has become the world's leading travel guide publisher with guidebooks to every destination on the planet, as well as an award-winning website, a suite of mobile and digital travel products, and a dedicated traveller community. Lonely Planet's mission is to enable curious travellers to experience the world and to truly get to the heart of the places they find themselves in.
TripAdvisor Travelers' Choice Awards 2012 and 2013 winner in Favorite Travel Guide category
'Lonely Planet guides are, quite simply, like no other.' - New York Times
'Lonely Planet. It's on everyone's bookshelves, it's in every traveller's hands. It's on mobile phones. It's on the Internet. It's everywhere, and it's telling entire generations of people how to travel the world.' - Fairfax Media (Australia)