Plastic Plankton (Hardcover)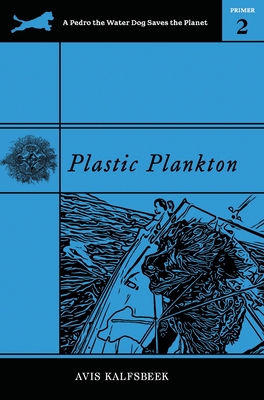 $24.99
NOT on our shelves now. Usually ships from warehouse in several days.
Description
---
Volcanoes and tropical waterfalls on the Big Island of Hawaii are the dramatic, stunning backdrop as Tilly trains for the Kona Ironman for an environmental cause. Concerned about plastic pollution, her estranged brother, Moore, and his quirky, stoner hip hop-loving best friend, Spit, set sail to the plastic scoop up machine at the Great Plastic Garbage Patch off the coast of Hawaii. Nemesis SodaCo has falsified the machine's results, and it takes a spunky insider, an old French sailor, the Sandglass bike-surfer dudes, a large lovable Hawaiian, and a cape-wearing pug hero named Plastic, to slow the tsunami of ocean plastic and save the day.
Plastic Plankton is Book 2 of the Pedro the Water Dog Saves the Planet series, a read-in-an-afternoon novella-length outdoor cli-fi adventure, filled with lovable, quirky characters in a candy wrapper of laughter, irreverence, kisses, friendship, satire, athleticism, love, and magnificent scenic beauty.
"In these wonderful stories, Kalfsbeek addresses important environmental issues through the loving, gentle hands of a cast of characters that are easy to connect with. One wants to be part of this healthy gang; it is easy to fall in love with one or two of them. She has found an avenue to address these critical issues that must be talked about but without a heavy hammer. A delightful read that will fill you with hope and a forgotten bounce in your step, or pedal."
-Chris White, author of Wind, Waves and a Suicidal Boat
Avis Kalfsbeek is author of One More Year, Book 1 of the Pedro the Water Dog Saves the Planet Series. She has an immense love of nature and can be found with her own water dog, Teo, swimming, hiking, and biking wherever their human and canine feet lead them. She encourages you to shift your lifestyle from single-use anything and everything to a zero-waste existence (it is possible ) to stop the tsunami of disposable plastic and give the oceans and planet a fighting chance.