A Journey Through Time (Paperback)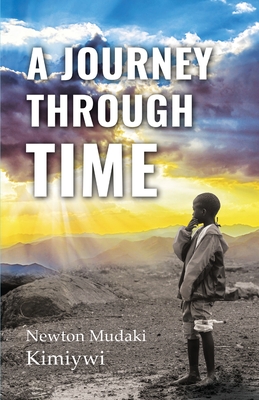 $14.99
NOT on our shelves now. Usually ships from warehouse in several days.
Description
---
Baraka, a young boy born in the western region of Kenya, is brought up by Jane Uside, a resilient single parent. He goes through a tough, unforgiving terrain of life, as his uncle Matata brings him untold miseries. The Winds of fate throw him onto the streets of Nairobi, and all seems lost with everything stacked against him-appalling poverty and gross indignity-yet he emerges from the trenches to become a globally renowned research scientist, discovering cocktails that change how cancer is treated and managed. Still, his identity troubles him to the core. His life has been a journey through time. Will he be able to solve the biggest puzzle of his life?
It's a coming of Age story; the major and minor themes in the story are timeless, relevant today as they have been over the years and in the years to come. A Journey Through Time focuses on themes of home and identity, the freedom of choice, the power of a rebirth, poverty, and reconciliation. The author uses first person narration, which lends the story authenticity and credibility, immersing the reader deep into the story and transporting them to the different worlds of Baraka the protagonist. The narration is deeply engaging. The characters employed in A Journey Through Time are a true reflection of the Kenyan diversity-a blend of communities, cultures, and races. This will be hailed as a book that promotes integration and cohesion of communities in the different social stratifications in Africa and across the globe.